Determine the size of the mattress and box spring.
---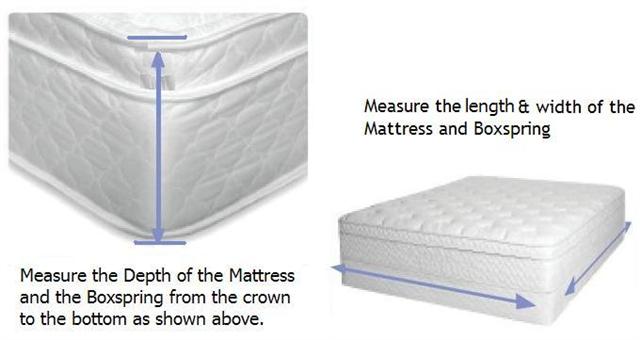 Remove coverings from the mattress and boxspring

Measure from the highest and lowest point (Top & Bottom Crown) of the Mattress for your depth or thickness measurement.

Measure form the top to the bottom of the mattress for your length measurement.

Measure from the right to the left for your width measurement.
Repeat this process to get your boxspring measurements.
Be sure you have measured correctly before ordering your mattress & boxspring encasements.
---
Purchase Protect-A-Bed Mattress & Boxspring Encasements Here